TAKE T.S.O.E WITH YOU ON THE GO.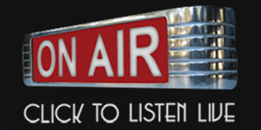 The Sport of Entertainment is your VIP Pass to the inner workings of everything that entertains us at and around sporting events. Everything...except the games themselves. Each week, hosts Colin Cosell and Paul Olsen pull back the curtain for you through painstaking research and amazing interviews.
Colin Cosell is a sports broadcaster, PA Announcer, and 3-time Emmy Award Winner with over 20 years experience in radio, television, and stage. During his career, Colin has always been enamored with the production and entertainment aspects of sports, so this show was inevitable. Colin and his amazing wife Julia live on Long Island with their 2 dogs, Bagel and Baby.
Paul Olsen is a 4-time grade school ice hockey All-Star, former mascot, and unlicensed Sports Private Investigator. An adept cat-herder and natural motivator, Paul attests that you can put your pants on two legs at a time, if you just have a seat first. Paul lives on a tiny blue dot, hurtling through space at an undetectably high speed, with you. Come say hi!