@The walk off
Twitter feed
take the walk off with you on the go.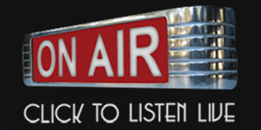 Tuesday 6 pm
eastern tim

e
Catch Adam and Scott Tuesdays at 6pm talking all things Blue Jays.The Walk Off - The die hard show, for the casual fan!
​
Adam is a Standup Comedian from Edmonton, Alberta. He is ill equipped for adult-hood let alone father-hood... but he's figuring it out! Adam grew up a baseball player in Canada, and he could have gone pro, but he wasn't good enough. He loves baseball, he loves the Blue Jays, and he hates the shift. When Adam isn't watching the Blue Jays, he can be seen cheering for the Pittsburgh Steelers, the Montreal Canadiens, or shouting out wrong Jeopardy answers with confidence... but he does it all, while wearing a Blue Jays cap.
Scott Belford is a professional Stand-Up Comedian out of Calgary, Alberta Canada. He's been a die-hard Toronto Blue Jays fan since the age of 5 (The Bell/Moseby/Barfield era) and lives and breathes baseball. He started the Walk Off podcast (Blue Jays focussed) with Adam Mac in the midst of the pandemic because touring was no longer an option and leaned on his background in broadcasting and love of baseball to fill his time. Thankfully it paid off and The Walk Off has now been picked up by 365 SPORTSCAST NETWORK, you can catch the show every Tuesday at 6pm.