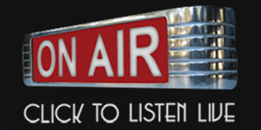 THURSDAY 7 pm




eastern time
The Ricky O show is unlike any other current show as we take deep dives into what it was like to be a fan of sports in the 70's to the 2022 seasons. We feature a look at all the big stories in sport but with a focus on the NHL and Pro wrestling.
Ricky Otazu is a New Jersey native entrepreneur and sports guru. He has dedicated his whole life to watching, reviewing, and memorizing every moment in history of the NY Rangers. He has also shared some time in the spotlight as the founder and former owner of the National Wrestling Alliance, now known as GCW. Currently, Ricky lives in Nashville where he owns and operates Man Cave Ink, Tennessee's largest sports memorabilia company. In his early career, he played minor league baseball and continued into adulthood with the famous NJ Met League. He also has 25 years experience as a traveling baseball coach and is passionate about the youth sporting community. His charismatic personality, infused with his knowledge of hockey, is a must-see for any NY Ranger fan.
TAKE THE ricky o show with you on the go .