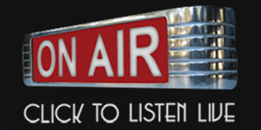 monday 12 noon - 1 pm eastern time
As the late Kevin Greene would say, IT IS TIME...for you to join two Packer fans/brothers who are misplaced in Ohio but love Packer football. Join them each week as they recap each Packers game talking about the good, bad and sometimes ugly. They will also talk in/off-season story lines and everything related to the Green Bay Packers. They welcome you to be a part of their Packer radio family. If you would like to come on the show with them, drop them a line!
Packer brothers twitter feed
Packers
twitter feed
Joseph was born and raised in Ohio but has always been a lifelong Packers fan. With a lack of parental sports guidance and his favorite color at the time (green), he chose the Green Bay Packers. It has been all green and gold from there. Joseph was a junior college athlete but was always a better coach than player. He is an aspiring football coach and hopes to be a HS Head Coach one day. For now he is happy being a teacher, radio host and avid cheesehead.
about jerod
leitz
Jerod is a lifelong Packers fan inconveniently located in Ohio. Jerod was a track star in high school and swears he was faster than MVS at one point, we'll never know. Jerod always stays up to date with happenings of the team. As irony would have it, Jerod actually hates cheese but he makes up for it being a cheese head at heart. He also loves himself some Aaron Rodgers Tuesdays
TAKE the packer brothers WITH YOU ON THE GO.
the packer brothers Archives