Steve taddei twitter feed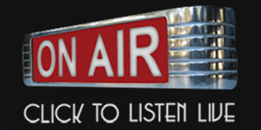 Tuesday 12 pm




eastern time
When Steve Taddei was seven years old, he read that his hero, Willie Mays, played in the Negro Leagues before he came to the Giants. His first thought was, the Negro Leagues must be the superior league. Any league that had Willie, had to be better than a league that didn't!

Steve continued reading and became fascinated with the stories of great African American ballplayers who were kept out of the Major Leagues because of the color barrier. Join Steve each week as "Negro Leagues: Passion, Camaraderie, and Grit," will explore stories of strength and survival, with guts, resolve, ingenuity, and toughness.
Steve Taddei is a lifelong baseball fan, following both the Giants, & A's. He's hosted shows on Great Athletes of Oakland, Youth Sports, and many other subjects. Steve is Account Executive for a Specialty Pharmacy, a passionate member of Toastmasters International, and also likes running golf tournaments. Steve lives in Alameda, CA with his wife Kathryn, they have a grown son, Phil.
TAKE THE Negro leagues:passion, camaraderie and grit with you on the go .