hockey time machine video vault
@Hockeytimemach1
twitter feed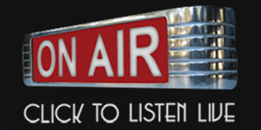 Join Paul and the crew each week as they travel back in time in The Hockey Time Machine..The show will feature interviews of former and current players as well as great stories from Hockey Legends..
Paul Patskou is the foremost authority of archival hockey and football video footage, as well as a highly respected writer and award-winning researcher. He is available for consulting for your hockey- and football-related projects, especially those requiring multimedia / archival footage.
Paul is a past recipient of the Society for International Hockey Research (SIHR)'s Brian McFarlane Award for outstanding research and was nominated by the Canadian Screen Awards for 'Best Visual Research.' Paul has also been profiled in The Hockey News, The New York Times, The Toronto Star and the CBC's "Inside Track" radio show.
follow the hockey time machine
Glenn Dreyfuss is producer and one of the rotating hosts for Hockey Time Machine. He moonlights as Seattle Kraken correspondent for The Fischler Report. In addition to local TV and radio sportscasting, Glenn has produced network TV programs for PBS, HGTV, Versus, DIY and Food Network. He also served as Director of Programming for two satellite TV networks.
TAKE The hockey time machine WITH YOU ON THE GO.