@emeraldcity365
Twitter feed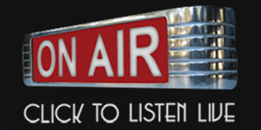 wednesday 1 pm
eastern time
Join host Dan Viens each week as he brings you in depth coverage of the Emerald City sports scene including the Seahawks and Mariners, as well as the NHL's newest team, the Seattle Kraken ! There will be plenty of UW and WSU football talk too.
​
Dan has devoted most of his life to his passion for Seattle sports teams. Well before he graduated as an award-winning alumn of the esteemed broadcast school at Washington State University, Dan was hooked on the Seahawks, Mariners and Sonics as well as his beloved WSU Cougs. (Fun fact, growing up in Seattle Dan was actually a devoted UW Huskies fan before committing to WSU, so he still keeps a close eye on Wazzu's chief rival, as well as the rest of the Pac-12.)
Since then, Dan has covered Seattle teams on television and radio, while also contributing to popular websites such as NFLMocks.com, 12th Man Rising and SI's Seahawks Maven. In 2017 he launched The Dan Cave Podcast where he recently reached the 100 episode milestone.
As host of the Emerald City Sportscast on the 365SportsCast Network, Dan will provide his unique insight into the ins and outs of all things Seattle sports, asking the questions no one else is asking and inviting some of the most dynamic guests in the market to join him on the ECS. There is no offseason in sports any more, and Dan's experience covering recruiting and the draft will keep the fire burning even after the last game of the season has been played.