@StratOPodcast Twitter Feed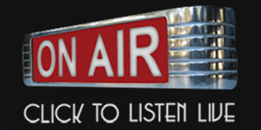 SATURDAY
4 PM EST
Tune in each week as host Jimmy James Snyder leads you on an expedition to take a deeper look and learn more about Strat-O-Matic, the game we all love so much.The personalities, the tournaments, the strategies, and ohhh those blown saves ! Get ready for Round-Table discussions, weekly interviews and everything Strat. Sit back, grab your cards and dice and Let's roll.
Follow us on social media
Jimmy James Snyder first played Strat in 1983 when he and his best friend (still today) pooled their money together and bought their first set of cards. His addiction to Strat365 started about a year and a half ago. He currently plays in all 3 Big Strat365Tournaments and competes in the very best 24 man league on earth.
His passions include: Acting and Directing Live Theater, the SF Giants, Video Games, Historical Theology, Coaching Little League, Singing the Blues, Batman Graphic Novels, Being a Father, & of course Strat-O-Matic...... to name a few.
​
take
strat-o-logy with you on the go
Daniel Greene was born and raised in Queens, New York. He graduated from Boston University in 2015 and has worked in sports event management for five years. His experience has included roles as a photographer for Rugby Australia, an organizer for the Masaka Marathon in Uganda and an intern at the 2017 Dream Bowl.
Daniel is a lifelong fan of the Jets, Giants, Mets, Rangers, and St. John's basketball. He was inspired to co-host a sports talk show after listening to the Joe Beningo and Sid Rosenberg show as a child and is looking forward to co-hosting this show with long-time friend Matthew Blittner.