dallas stars player
Twitter feed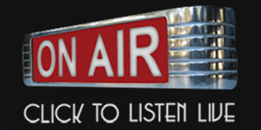 SUNDAY 10 PM
EASTERN TIME
Join the Chambers brothers as they discuss anything and everything to do with the Dallas Stars, the NHL, and sometimes whatever they want! Like them on Facebook, follow them on Twitter, and subscribe to their YouTube channel! If you enjoy the content, please consider donating to the show here !
​
about Ryan and Chris Chambers
@Starcasticr
Twitter feed
Ryan Chambers is the host of Starcastic Remarks. He has over twenty years of experience watching the greatest game in the world, hockey, and the greatest team in the world, the Dallas Stars. Although he is new to the sports casting world, he is not new to the hockey world! Ryan enjoys watching hockey, reading articles or books about hockey, and really doing anything that involves hockey. He specializes in severe awkwardness, dumb dad jokes, and useless hockey facts. Ryan is a devout Christian, and enjoys spending time with his wife and two kids. When he is not busy with his day job as a band teacher or watching hockey, he loves reading books to his kids, watching TV, and learning from the Bible.
​
​Christian Chambers is the co-host of Starcastic Remarks. He is a 19 year old currently attending Texas A&M University. He has been watching Dallas Stars since the day he was born. He quickly discovered as a toddler that his favorite player was Mike Modano and has been a die hard fan of the team ever since. He backs up that hockey knowledge with some quick wit and annoying sarcasm. His favorite thing to do on the show is make fun of Ryan when he miss pronounces something and go on legendary tirades about how much of a better coach/General Manager/Player he would be. Christian also enjoys playing disc golf, video games, and attending Church
TAKE STARCASTIC REMARKS WITH YOU ON THE GO

.