@matthewblittner Twitter feed
@dbgreene3128 Twitter feed
take outside the studio with you on the go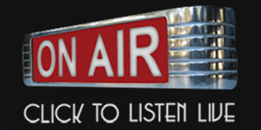 Join Host Matthew Blittner, Co-Host Daniel Greene and Special Guest Co-Host Walter Bonné each week as they bring you on a journey through the ups and downs of your favorite professional sports teams; both in NY/NJ and beyond.
Matthew Blittner, born and raised in Brooklyn, New York, has covered the New York Islanders, New Jersey Devils and New York Rangers for multiple publications since the beginning of the 2016-17 NHL season. Along the way, he has also covered each of the teams' respective playoff runs over those seasons.
Among the publications Matthew Blittner has written for are: MSGNetworks.com, The Fischler Report, The Hockey News Magazine and NY Sports Day.
In addition to his responsibilities covering the NY/NJ hockey scene, Matthew obtained his Master's Degree in Sports Management from CUNY Brooklyn College in February of 2017 -- graduating with Summa Cum Laude honors.
Matthew's "Unforgettable Series Trilogy" details the most significant games and moments in the careers of the broadcasters, writers, scouts, PR Directors and former players who have been around the Rangers, Devils and Islanders for generations.
He has also created his own charity softball event for Alzheimer's research called, The Brooklyn Memorial Cup for Alzheimer's and currently works for CBS Sports as a Media Services Coordinator.
Daniel Greene was born and raised in Queens, New York. He graduated from Boston University in 2015 and has worked in sports event management for five years. His experience has included roles as a photographer for Rugby Australia, an organizer for the Masaka Marathon in Uganda and an intern at the 2017 Dream Bowl.
Daniel is a lifelong fan of the Jets, Giants, Mets, Rangers, and St. John's basketball. He was inspired to co-host a sports talk show after listening to the Joe Beningo and Sid Rosenberg show as a child and is looking forward to co-hosting this show with long-time friend Matthew Blittner.
Walter Bonné, born and raised in Queens, New York, has been a lifelong NY Sports fan, with a special allegiance to the Jets, Knicks, Mets, Nets and (once he started College) the Maryland Terrapins. Walt graduated from the University of Maryland in 2015 and is currently a student at NYU School of Law, where he enjoys the adversarial nature involved in debating idiosyncratic areas of the law. As a result, he enjoys putting those skills to the test, bantering with his childhood friends — Matt and Daniel — about all things New York Sports.