@DALZELLJAMES
TWITTER FEED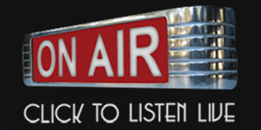 SATURDAY
9 AM EST
The MoneyLine is a weekly show that covers it all, from player rumors, trades, stats, past games, up coming games, news, trends and of course spreads and picks. The major focus will be on sports in season with a high dose of Toronto, UFC and Anaheim Ducks content. The show features guests as well as listener's comments and suggestions.If you are looking for a fun sports show for all sports fans, this is the show for you.
James Dalzell is an actor, producer, improviser, rapper and health and wellness coach. His thirst for entertainment led him to the wild world of sports and sports gambling at a very young age. After years of wagers and studying sports, he is bringing his knowledge and passion to MoneyLine! James is the creator, producer and Co Host of the Canadian television show Haunted Huronia. Part of the HipHop group 4G. A volunteer firefighter. Husband and father. He is dedicated and driven to share his love of sports to the world.
TAKE MONEYLINE WITH YOU ON THE GO.