bob walter'S TWITTER FEED
brett grosso'S TWITTER FEED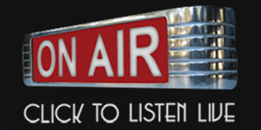 THURSDAY 11 pm




eastern time
Join hosts Bob Walters and Brett Grosso Thursday Nights at 11pm as they breakdown the weeks sports news, with a focus on the New York Sports scene.
Bob Walters is a NYC Correction Officer by trade and a lifelong sports Junkie by choice. He has Bachelors Degree in Broadcast Communication from Plattsburgh State University where he was the radio voice of Cardinals Mens/Woman's Basketball Teams, Woman's Ice Hockey and Mens Baseball on WQKE The Quake 93.9FM He was also Co-Host of "Game Time" The only Sports talk show on 93.9FM The Quake. Highly knowledgeable in all sports he is a Mets, Rangers, Giants, and Knicks fan and offers intelligent witty banter that will entertain a sports fan of any level
Brett Grosso is a Registered Nurse from Long Island, NY who has dedicated his life to watching his favorite sports teams disappoint him. He has attended Oneonta State College, Suffolk Community College, Excelsior College, and Southern New Hampshire University in which he received degrees in communications, applied sciences, and a B.S.N. in Nursing. He is a lifelong Jets, Mets, Knicks, and Notre Dame fan who prides himself on his deep understanding of all things sports. He is known for his smart, quick, and off the wall humor that any sports fan will appreciate.
TAKE locked up sports with you on the go .