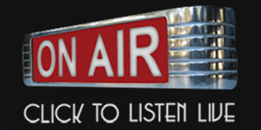 Monday and Wednesday
6 pm eastern time
Join hosts Tom Laidlaw and Kevin Allen Monday and Wednesday as they recap the latest NHL news including trades, rumors, draft prospects, as well as in depth interviews with special guests.
​
​
Tom Laidlaw's
twitter feed
kevin allen's
twitter feed
Tom is a motivational speaker, business entrepreneur, former sports agent, and former NHL defenseman. He grew up on a humble Canadian farm, where he learned how to truly embrace hard work and appreciation for life. Guided by memories of his father and grandfather, Tom lives his life to the absolute max. Whether it be your relationships, personal goals, business endeavors, mental strength, or physical health, Tom's mission is to inspire you to live his mantra of a True Grit Life
Kevin Allen was USA TODAY's hockey writer from1986 to 2019, and has spoken hockey fluently since he was a young man growing up in Wayne, Michigan. He has covered roughly 570 NHL playoff games, 25 Stanley Cup finals. and seven Olympic tournaments. He wrote his first NHL story in 1970, and covered his first playoff series in 1983-84. He believes Gordie Howe is the best all-around player in NHL history, Glenn Hall's record of 502 consecutive games in net will never be broken and that Pittsburgh's Igloo, may it rest in peace, was an underrated arena. Allen has also written more than 15 books and has covered the NCAA Final Four, the World Series, the Super Bowl and NBA Finals in his career.