TAKE KARPIN'S KORNER WITH YOU ON THE GO.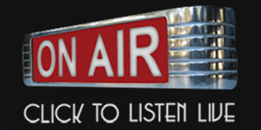 TUESDAY 7 pm




eastern time
Join host Howie Karpin each week as Karpin's Korner will provide an insightful, unique and entertaining analysis of sports, with a particular emphasis on baseball, from someone who has seen it all for more than 40 years
​
​
Howie Karpin has been a sports journalist for nearly forty years. He is an accredited official scorer in New York for Major League Baseball, is an on-air update anchor for Sirius XM Sports, and has authored or coauthored eight books.
@howiekarpin Twitter feed
KARPIN'S KORNER ARCHIVES.