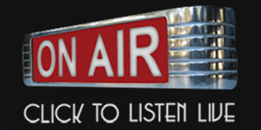 Join host Hanif Sheikh each week as he offers his take on everything going on In The Six. InTheSix is Toronto's premier sports talk radio show. Providing in depth analysis of your Toronto Maple Leafs, Toronto Raptors, and all things sports.
Hanif Sheikh is not only an avid Maple Leafs and Raptors fan, but he is also a former collegiate athlete, nutritionist and has worked in the health and fitness industry for over 15 years. His knowledge of sports goes beyond the NHL and NBA. His goal for InTheSix is to provide people with insightful information about all things sports. Whether it's updates on your favorite team or interviews with former athletes, InTheSix has you covered. Tune in weekly for your dose of what's good InTheSix
TAKE in the six WITH YOU ON THE GO.