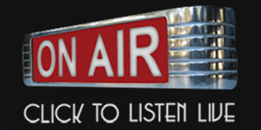 Interlocking NY highlights the animosities and similarities that cross paths when fans on different sides in multi-team cities get together and talk about their sport. Rick Antinori is a Mets fan and Jimmy Palumbo bleeds Yankees blue, and while they love their team and hate the other guy's, Rick and Jimmy share a love of baseball that drives the conversation in their spirited hour of baseball-heavy but eclectic sports talk, drawn together by the two New York baseball teams even though Rick now lives in Ohio and Jimmy in New Jersey.
Born and raised in College Point, Queens, 5 miles from Shea Stadium, Rick Antinori is currently the hitting, catching and strength coach for the Clark State baseball team joining the staff during the offseason following the permanent closure of Urbana University at the conclusion of the 2019-2020 academic year.

He's the president, CEO and founder of Titan Total Fitness, Inc., a mobile virtual reality athletic training platform. He has personally trained dozens of professional and collegiate athletes.

Antinori also spent seven years at Phoenix Bats, a specialized wooden-bat manufacturer, and most recently served as Director of National & International Sales. Antinori was tasked with directing sales activities across US territory and managed logistics to penetrate international markets. He also directed the Major League Baseball Professional Representative Department.

Prior to moving to Ohio, Antinori led operations for the Developmental Disabilities Institute in Long Island, New York for over 20 years. DDI is a non-profit organization that serves children and adults. During his time there, Antinori developed an award-winning sports program, Wiffleball League - a learning, physically active environment for developmentally-disabled adults.

Antinori's coaching experience includes a six-year stint as an assistant with the Suffolk County Community College Softball program. He designed training programs that helped mold the country's leading batting average in 2010 while consistently ranking top-five nationally in several offensive categories.

Antinori holds a Bachelor of Fine Arts degree in public relations, advertising and applied communication from New York Institute of Technology. He earned a master's degree from the United States Sports Academy and graduated Magna Cum Laude. Antinori is also certified in strength & conditioning, as well as performance nutrition.
Jimmy Palumbo is an actor by trade, with over 105 TV and film credits. He was recently seen in the film The Family with Robert DeNiro, and Michelle Pfeiffer. Other credits include the upcoming Michael Che show, Taken 3, Collateral Beauty, Sex and the City 2, Beer League, Katy Keene, Boardwalk Empire, Orange is the New Black, Madame Secretary, Sneaky Pete, Blue Bloods, The Good Wife, 30 Rock, Entourage, Desperate Housewives, Friends, Monk, Law & Order, E.R., and Curb Your Enthusiasm.

Jimmy was born and raised in New Jersey and still lives there with his family. As a Rutgers Alumni, Jimmy is a big fan of the NY Yankees and a huge fan of all Rutgers sports teams. He still plays softball, with a team started by his Dad in 1967.

take interlocking ny's with you on the go.