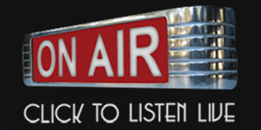 Join host Michael Lovera each week he presents a show for the underdog in all of us. A place where we can re-live the glory days, imagine the future and give hope to a group of Rays fans dedicated to bringing a "piece of metal" back to Champa-Bay!
@LOVERA365SPORTS
TWITTER FEED
Michael has been a die hard Tampa Bay Rays fan since moving to the Bay Area in 2001. As baseball junky, Michael enjoys spreading his infectious love of the game — whether it's talking about the rays, other teams, analytics or new trends (the now popular intentional balk), nothing is off limits. Prior to joining the 365sportscast family, Michael proudly served his country for ten years in the United States Navy. He graduated from St. Petersburg College with his Bachelor's in Educational Studies and completed his Master's in International Affairs at the University of Oklahoma. He currently lives in the Tampa Bay Area with his wife and son.
Take INTENTIONAL BALK WITH you on the go

.