Cameron jereb
twitter feed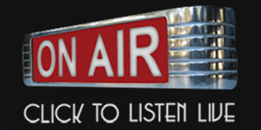 THURSDAY 5 pm
eastern time
House of Jerks is primarily a show about the Carolina Hurricanes, but the fun doesn't end there. Join Host Brian Sine, Co-Host Cameron Jereb,and their merry band of jerks offer insights and explanations for both the diehard hockey and novice fan as they discuss all things hockey, from the NHL to local hockey clubs. Share Hurricanes memories with them, or pick up the fine points of how the game is played. House of Jerks is about having hockey fun and making hockey fun for everyone.
Brian Sine is a latecomer Carolina Hurricanes fan, but hockey has been a passion since he was a child. Growing up in the Washington, D.C. area, and with a cousin who worked at the Capital Center, he spent a lot of time around the Washington Capitals. His allegiance shifted when he attended college at the University of North Carolina at Greensboro, right when the Hurricanes made Greensboro their temporary home. Brian learned that the arena stopped checking tickets after the first period, so he would walk to the Greensboro Coliseum and watch the final two. That's how he became a Caniac, and he remains one. He has written articles for various newspapers and magazines, and continued to fit hockey into his busy schedule, that includes spending quality time with his four children, who range in age from 19 to five.
TAKE house of jerks WITH YOU ON THE GO.
Cameron Jereb is North Carolina raised and is a lover of all things Carolina Hurricanes. Other sports passions include racing and boxing. He has been a Caniac since 1999 when his dad took him to a game — there was a fight and blood on the ice — that's all it took.