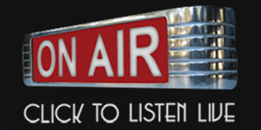 Join Big Kev & Beastmode every week as they recap the week in the world of combat sports (MMA, Boxing, and everything in between). Listen to the boys discuss and recap the weekend's action, as well as look forward to the upcoming week of fights.They'll also breakdown new fight announcements and cancellations.
Kevin "Big Kev" Nail is an award-winning filmmaker and screenwriter. He previously worked as an MMA journalist from 2009-2011 where he covered events and interviewed fighters. Over the last few years, he shifted his focus to filmmaking where he wrote and directed several films, winning awards at multiple festivals across the country. In April of 2021, Kevin and Bobby launched "The MMA Corner" podcast where they interview local (DFW, TX) fighters and coaches as well as debate various MMA topics. Kevin is also a blue belt in Brazilian Jiu-Jitsu under Travis Lutter. In his spare time, he spends time with his wife and kids, and he is an avid autograph collector - specifically in the horror film genre.
Bobby "Beastmode" Alexander is a pro Jiu-Jitsu competitor and commentator. He has spent years competing on the big stage for the "Fight 2 Win" promotion, as well as serving as a commentator for the promotion -- you can hear him on flograppling.com. Bobby competed in MMA from 2012-2013 going 3-1 inside the cage, with all of his wins coming by submission. He is also a coach at Travis Lutter BJJ where he has coached countless students (including Kevin) over the years. In 2021, he earned his black belt in Jiu-Jitsu under Travis Lutter.
TAKE fight week WITH YOU ON THE GO

.