@RidinRosters




Twitter Feed
@SouthSideSox89
Twitter feed

@Bluengold34
Twitter feed

TAKE DOWN IN THE DUGOUT WITH YOU ON THE GO.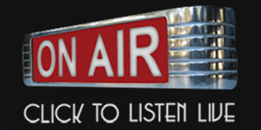 THURSDAY
7 PM EST
From the same crew that brought you the Full Minors rosters for the MLB: The Show video game franchise, comes the only show dedicated to bridging the gap between baseball enthusiasts and the avid baseball video game community. Join Scott Spindler, Bob Kollars, and Chris Ocwieja in weekly discussions on all things baseball and video games.
Frequent topics include: general baseball discussion, the latest baseball video game reviews and impressions, discussions about gameplay features, MLB: The Show franchise mode, interviews with active minor league players and baseball personnel, prospect deep dives, Full Minors roster updates and status reports, and so much more!
​Be sure to tune in so you don't miss out on our an amazing assortment of special guests offering all sorts of insight from around the diamond!
Meet Scott, although many of you probably know him as RidinRosters. He grew up in Northeast Pennsylvania (go Phillies!) and has had a passion for baseball since a very young age. Scott has played and/or been part of the game of baseball for over 35 years. He currently resides in Florida with his wife, 2 children, and a couple dogs.Scott and his team are taking their love of the game and the baseball community made up of streamers, players, coaches,front office people, and baseball Hall of Famers to another level with Scout Scoops powered by RidinRosters. Their online website and baseball driven community brings baseballs past together with its present and future. Scout Scoops delivers content from blogs, podcasts, player scouting, and eSports leagues and tournaments live with our stream team.Scott and RidinRosters has been featured on La Vida Baseball with Ozzie Guillen Jr. as well as in print articles on Sporting News, IGN, Forbes, Uproxx, and many more syndicated and national shows.
​
Graphic designer by day, baseball video game nerd by night. While Chris has always had a big interest in art and design, the White Sox and Frank Thomas truly captured his passion for the game of baseball. Eventually, he discovered the joy of playing as his favorite team and player through video games.
Chris first started creating and editing rosters on MVP Baseball 2004 on the PS2. That passion for accurate rosters continued to the MLB 2K series with MVP's departure, before eventually discovering the Full Minors project for the MLB The Show series on the Operation Sports forums. Each year he became more involved in helping put together the roster set. Now with Scout Scoops, and as a contributor on the Down in the Dugout , he's looking to help build the offline content creator community for MLB The Show and take it to the next level.
When he's not hard at work creating the next best baseball prospect for the Full Minors rosters, you can usually find see in the confines of Comiskey Park (Guaranteed Rate Field for all you non-Chicagoans) throwing down a few beers, enjoying a Chicago-style dog, and cheering for the White Sox.
Follow us on social media
For over 10 years Robert Kollars has been functioning as community leader, social media director, and content creator in the video game industry, He is one of the Co-hosts of Down in the Dugout and generally badass stadium creator for MLB The Show.He is the resident Cubs fan of the show and is a valued content creator for Scout Scoops as well as serving as lead game reviewer for "OperationSports"