take THE CHI SOX SHOW with you on the go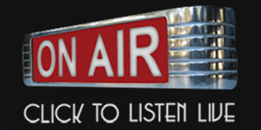 Join host Chris McCarthy as he dedicates a full hour to White Sox talk, for devoted fans around the country. Each week he will take a deep dive into the big league team as well as the farm system. Each week will review all of the AL Central news that pertain to the pale hose.
Chris McCarthy was born and raised on the North Side of Chicago but rebelled against the friendly confines of Wrigley and decided to take his passions to the South Side. After all who didn't love those '93 Sox? Over the last few decades Sox fans have been through a lot of ups and downs including a World Series win (along with the best postseason in MLB history) and also trading Fernando Tatis Jr for James Shields. The roller coaster is real, but the Pale Hose are on the incline. Chris's passion for the team has only grown as he started following the farm system closely during years of mediocrity at the big league level. Once the rebuild of 2016 started, his focus on the future changed and he concentrated more of his time into the "Soon to be Sox"He has also had the unique opportunity of living in a couple of the AL Central foe's back yard. He has called the Detroit and Cleveland areas home, which gives him a unique look at the outsiders views on the Sox organization as well as insider information on the competition. All of those factors contribute to his personalized perspective of the Chicago White Sox.