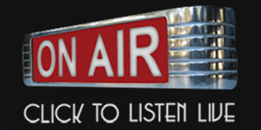 Caps Wrap is geared to lovers of the Washington Capitals , Join host Tim Robinson each and every Sunday as he breaks down everything going on in the Washington Capitals universe including all the latest Caps news as well on TIm's Takes on the team, players and upcoming games.
About Tim Robinson aka "caps guy tim"
Tim Robinson.hails from Sterling, Virginia. He has been playing hockey for over 30 years and he has been a Washington Capitals fan since birth. He is also local DJ in the DMV area as well.
take caps wrap with you on the go.