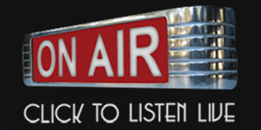 sunday 10 am




eastern time
Join host Brett Topel each week as BT Talks Baseball will touch on all things going in throughout baseball, but will most definitely have a slant toward the New York teams. Each week the show will feature a guest or guests to support that week's topic and to talk about the state of the game.
​
​
In addition to being the host of 'BT Talks Baseball', Brett Topel is the author of five books, including the forthcoming Mount Rushmore of the New York Mets: The Best Players By Decade to Wear the Orange and Blue (March, 2021), Miracle Moments in New York Mets History, So, You Think You're A New York Mets Fan, When Shea Was Home: The Story of the 1975 Mets, Yankees, Giants, and Jets, and Simply the Best: The Story of the 1929-31 Philadelphia Athletics Dynasty. Topel is also the Director of Communications at Buckley Country Day School on Long Island.
In 2015, Major League Baseball announced its decision for each team's Mount Rushmore. For the Mets, voters chose Keith Hernandez, Mike Piazza, Tom Seaver, and David Wright. No one would argue that Tom Seaver is on the franchise's Mount Rushmore. He was, after all, "The Franchise." Some might even argue that the Mets' Mount Rushmore is Tom Seaver four times! However, that not-withstanding, when it comes to rounding out the other three players, did MLB get it right??
Thankfully, Mount Rushmore of the New York Mets tackles such a question. Covering the team by decade, author Brett Topel share the best players from the team's almost sixty-year history. From Jerry Koosman and Ed Kranepool, Dwight Gooden and Darryl Strawberry, to Edgardo Alfonzo and Jose Reyes, each decade is covered, reliving the highs and lows of the Metropolitans.

So whether you remember the Miracle Mets, the Amazin' run of 1986, or the almost of the 2000s, Mount Rushmore of the New York Mets breaks down the fan favorites who earned their prominence in the Polo Grounds, Shea Stadium, and Citi Field.
take bt talks baseball with you on the go
bt talks baseball archives