Jack Mcdowell's instagram feed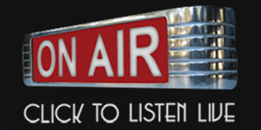 WEDNESDAY 11AM
eastern time
Join host Jack McDowell each week as he brings you inside the game of baseball from youth to the pro level. Jack will share stories from his amazing career. The show will feature interviews as well as Jack's take on today's game.
Daniel Greene was born and raised in Queens, New York. He graduated from Boston University in 2015 and has worked in sports event management for five years. His experience has included roles as a photographer for Rugby Australia, an organizer for the Masaka Marathon in Uganda and an intern at the 2017 Dream Bowl.
Daniel is a lifelong fan of the Jets, Giants, Mets, Rangers, and St. John's basketball. He was inspired to co-host a sports talk show after listening to the Joe Beningo and Sid Rosenberg show as a child and is looking forward to co-hosting this show with long-time friend Matthew Blittner.