TAKE 40/40 men WITH YOU ON THE GO.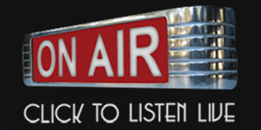 Join Hosts Jeff Morten and Greg Howard 2 older dudes that have entered the broadcast world to teach the other older dudes about baseball in 2022 with our own irreverent spin. Expect to learn. Expect insight. Expect laughs. 40/40 Men is about having baseball fun and making baseball fun for everyone.
Having been an avid baseball (well Blue Jays) fan as far back as 1982, Jeff has always kept his foot in the water when it comes to the baseball industry. Having gone to Ryerson (now Toronto Metropolitan....seriously) University to study Radio and Television Arts in the early 90s, he specialized in sports broadcasting. This led to gigs working at the NHL Awards, TSN, Insight Productions, a four year stint at The Score in Canada and a staff writing gig with Jays Journal, a part of the Fansided community and Sports Illustrated.
He feels the time is now to help bridge the gap between the pre-digital age of sports and the digital age of sports...specifically baseball. It has gone through a massive change in terms of, basically, how do we measure the greatness of a player. There is a place where you can merge the old-school and the new school to answer this question. It Is with this core belief that Jeff and his partner Greg started the 40/40 Men.
Known as the face that launched a thousand ships...censorships! People just turn away, off, anything just to not look at him. Therefore, he decided to go behind the camera and work as a videographer, which worked out well for everyone. However, Greg feels that his opinions should be shared with the world and podcasts have helped him do that.
Sports have always held a massive influence in his family and moving to Canada from South Africa just at the time when the Blue Jays were starting to get good in the 1980's cemented a love of baseball as the favourite sport. His uncanny knowledge, albeit useless trivial knowledge, about baseball led to a friendship with Jeff Morten while working together in a bar in Toronto. One thing led to another and the 4040 Men were born. Great to listen to, terrible to look at.